AMBULANCE SERVICE
Our ambulace service is at the heart of redeemer's urgent and emergency health care system, ensuring that critically ill patients reach us on time
MEDICAL CONSULTATIONS
Our Physicians review patient's medical history, examines the patient, and makes recommendations as to care and treatment.
SURGICAL OPERATIONS
Our experienced surgeons performs incision with instruments to repair damage or arrest disease in a living body
WHAT WE DO
We provide

Ultra modern specialist


healthcare and diagnostic services

Redeemer Hospital started in February 2011 as a two(2) bed capacity clinic seeing to only outpatient cases. The hospital has now evolved into a fifty(50) bed capacity Hospital at Brofoyedur. Redeemer clinic which is the annex has ten(10) bed capacity at Efuanta opposite Longji International Hotel, both suburbs of Tarkwa Municipality in the Western Region


Mission
Redeemer is to provide Quality driven, Results oriented and affordable healthcare delivery with its catchment area and beyond through a highly motivated and efficient Workforce

Vision
• Is to build a brand name that.
• Delivers superior Health Service
• Attracts and retain the best of talent
• Is committed to good medical practices and conducts
• Is a socially responsible entity


GET STARTED TODAY
FACILITIES
We use latest medical technology
Redeemer hospital have modern healthcare equipments that can help diagnose and treat any form of illness. Explore some of the ultra modern healthcare facilities at Redeemer hospital.
OUR AWESOME TEAM
Management Team
Meet our experienced management and medical team
Mr. Joseph Akomaning
Chief Executive Oficer
With over 25 years experience, He coordinates all the activities of the various departments. He holds a Master of Science Degree in Business Administration
Mrs. Jemima Acquah
General Manager
She is the General Manager. She holds a bachelor of education Degree from the University of Education Winneba. She also holds Master of Business Administration Degree from the University of Cape Coast. She has to her credit, fifteen (15) years working Experience in training and development.
Ophelia Appiah
Human Resources Manager
She is the Human Resource Manager for Redeemer hospital. She holds Bsc. Economics and Business Administration (Management) from Catholic University College of Ghana and a certificate in Human Resource Management from GIMPA. She has been practicing as a Human Resource Manager for four (4) years.
Dr. Nana Yaw Dankwa Sarpong
Doctor
Medical Doctor of Redeemer Hospital. He is a qualified medical practitioner with MB ChB. He has nineteen years working experience at various health facilities.
 Dr. Alfred Duah Adjapong
Doctor
Medical Director of Redeemer Hospital. He is a qualified medical practitioner with
MB.,ChB and a Specialist Family Physician (MB.,ChB, MGCP). He has seventeen years working experience in medical practice
 Dr. Richard Pinkrah
Doctor
He is the Obs. And Gynae Specialist (MB.,ChB, MGCP) for Redeemer Hospital. He is a qualified medical practitioner with MB.,ChB. He has ten years working experience.
 Dr. Ebenezer Obu
Doctor
Clinical Coordinator of Redeemer Hospital. He is a qualified medical practitioner with MB.,ChB. He holds Masters in Clinical Pharmacology from Gimpa(MPhil). He has nineteen years working experience.
 Pharm. Obed Appiah
Pharm.
He holds a Bachelor of Pharmacy degree from the Kwame Nkrumah University of Science and Technology. He has twelve years working experience in the pharmacy practice. He started his career as a dispensary technologist with HND in dispensing technology from Kumasi Polytechnic. He is a licensed pharmacist and in good standing with the Pharmacy Council of Ghana.
 Ms Justina Amo Yartey
Matron
She is the Matron at Redeemer hospital. She is a registered general nurse, a midwife and ENT Specialist who is in good standing with the Nursing and Midwifery Council of Ghana. She has forty years working experience to her credit.
 Miss. Eunice Naa Tackie Nartey
Administrator
She is the Administrator for Redeemer Hospital. She holds a Bsc. Business Administration (Health Service Administration) from the University of Ghana Business School and has been practicing since. Member of the Association of Health Service Administrators
Discover New Updates
Latest from Redeemer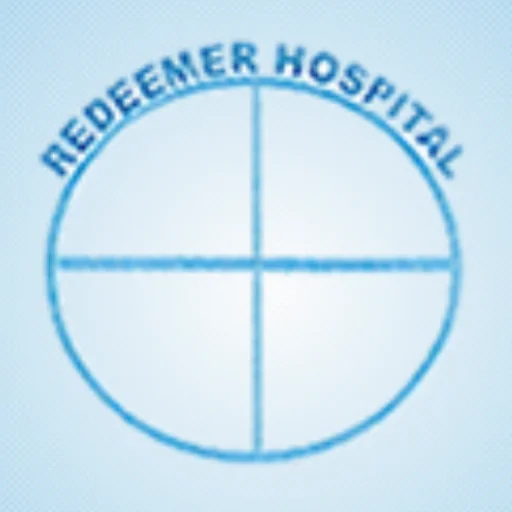 Redeemer Hospital just updated their official website to give it a 2023 modern look, enjoy!
Read more
CONNECT WITH US
Contact us
Operation Hours & Days
Monday to Sunday
We operate 24 hours daily
0312 320732
020 8201749